Advantages of Utilising Cloud Technologies for Your Business
In light of the global shift to remote working, cloud computing has played a central role. Discover how you can take advantage of cloud-based technology for your small business. In the wake of the COVID-19 pandemic, many business practices have been made obsolete.
Face-to-face brainstorming sessions…Gone!
Team building activities…Out of the question!
Even the entire concept of the office…A thing of the past!
Nonetheless, the global crisis has resulted in the adoption of certain technologies, including cloud computing, that are still worth holding onto, despite most businesses returning to a somewhat 'norm'.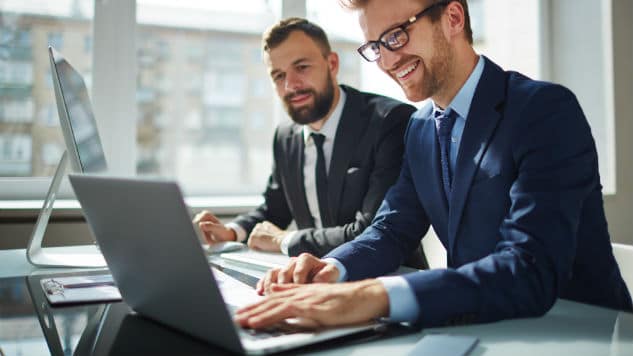 Cloud-based applications like remote collaboration and e-learning are helping to maintain some resemblance of normality during these tough times. Up until recently, the 'cloud' was considered a foreign concept. Considering the intangibility of the internet, it was hard to imagine a centralised location that could host vast amounts of data, as well as efficiently host a wide range of business systems and processes.
Over the past decade, cloud computing has proven to offer numerous benefits, becoming an invaluable tool for many businesses. IT Leaders provides its Gold Coast & Brisbane-based customers with various cloud computing services & solutions, as well as Australia-wide.
Suitable for small businesses to large multi-national enterprises, our robust cloud solutions, including cloud migration & cloud backup services, can be customised to cater for your specific business needs, with dedicated computing resources and secure private access.
The Benefits of Using the Cloud for Small Businesses
In today's world, the vast majority of large multi-national corporations and national companies engage with their clients and perform business operations via the cloud.
For large firms with seemingly unlimited budgets, moving to the cloud makes perfect sense. What about small businesses, though? Do the costs of moving outweigh the benefits? When is the right time for you to make the move?
We will describe seven ways that your small business can benefit from cloud solutions in this article. After that, you will gain a better understanding and see why it could be worthwhile to at least consider moving some of your business processes to the cloud.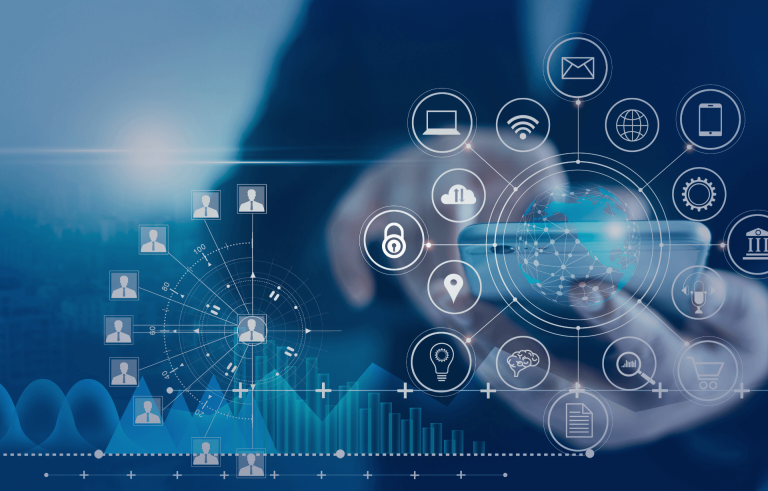 7 Ways To Utilise Cloud Computing Solutions For Your Business
Method #1: Remote Collaboration
As long as you have internet access, you and your team are able to effectively collaborate in real-time with cloud connectivity, from anywhere and at any time. The flexibility offered by services like Microsoft OneDrive, DropBox, and Google Drive, among others, can enable you and your staff to work from anywhere with ease.
Remote collaboration offers a plethora of benefits for both you and your employees, including not having to worry about being overly attached to your office or workplace 24/7.
Method #2: Business Continuity
Have you ever had a laptop crash on you while you were working on something crucial? Has there ever been a time when your hard drive suddenly became unreadable when you desperately needed to access the files on it?
Or when you attempt to recover the data you need, you are told it isn't recoverable?! Protecting and storing your data in the cloud can help you avoid such stress and headaches.
Automated backups and recovery options are a central feature of most cloud-based apps. In the unfortunate event of a hardware malfunction or power outage, even your team's hard work can be easily restored with just a click or two.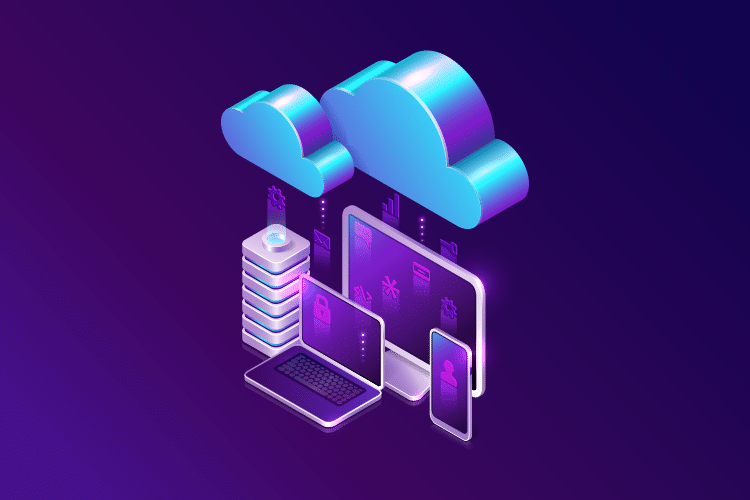 Method #3: Cloud Backup & Storage
Cloud-based file storage is one of the most popular applications that businesses widely utilise. You most likely require a significant amount of file storage space in your business, even if you don't rely heavily on techology. Physically archiving your customer databases, employee information and inventory logs is not advisable – if it ever was.
Cloud storage also allows you to access these documents from anywhere. If you are at all concerned or worried about the level of security when using such a system, as the owner and administrator of your small business's cloud, you have full control at all times over who gets to access these files.
In addition to empowering you to run a more sustainable business, moving all your files to the cloud will also enable you to go fully paperless.
Method #4: Data Security
Data security is one of the biggest reasons why small businesses have been hesitant to explore the cloud. At the time the cloud was in its infancy, that may have been a valid concern, but the industry has made great advances since then.
Although you would still be responsible for securing sensitive information, most cloud service providers now have enhanced security measures. For instance, blockchain technology allows data to be decentralized. By doing so, this reduces the risk of hackers being able to access your data in the cloud.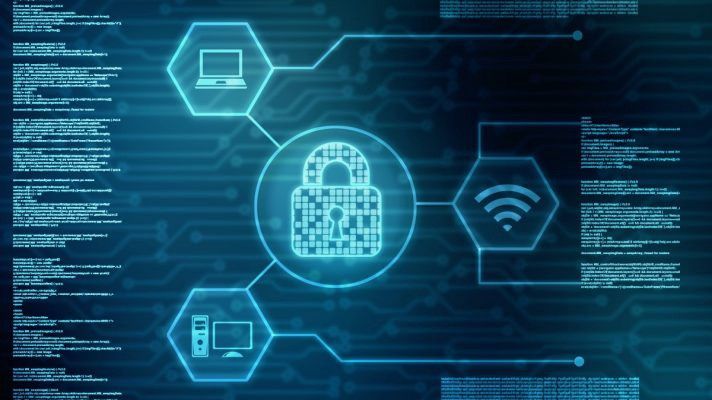 Method #5: Planning for Scalable Growth
Most people believe that cloud services require considerable upfront investment. The fact is, however, that cloud solutions are highly scalable. So what does this mean? Well, it means that it grows as you grow. Depending on your needs, you can always pay for the level of access and services you require right now, then when the time comes, you can easily upgrade at a later date.
To get started, for instance, you may choose to pay for the smallest storage capacity and just move some selected files to the cloud. As your business grows, you can then increase your usage.
Cloud services are also self-managed by their providers, so you may no longer need an in-house IT department to manage your data. As your company grows, your cloud services can grow with you as well.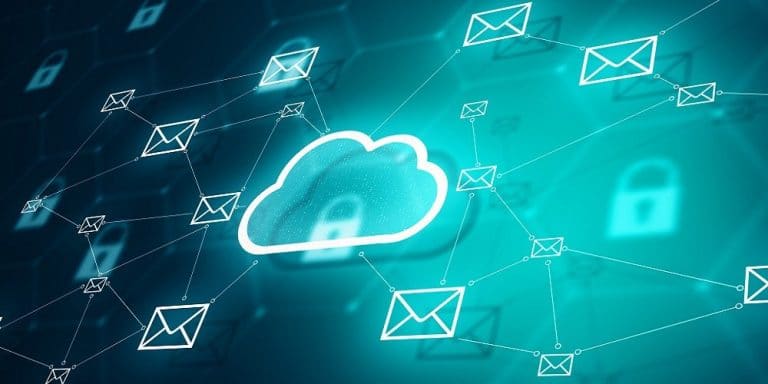 Method #6: Cloud-based Email
Are you still hosting your company's email client on your own servers? Do your staff still use generic email addresses? Haven't had the chance to create personalised company emails yet? Cloud services can help you with that as well.
With cloud-based email hosting, you won't need to invest in or manage servers to run your organisation's email. Another bonus is that cloud-hosted email is usually more affordable than on-site servers, with the email system now being the responsibility of the cloud provider.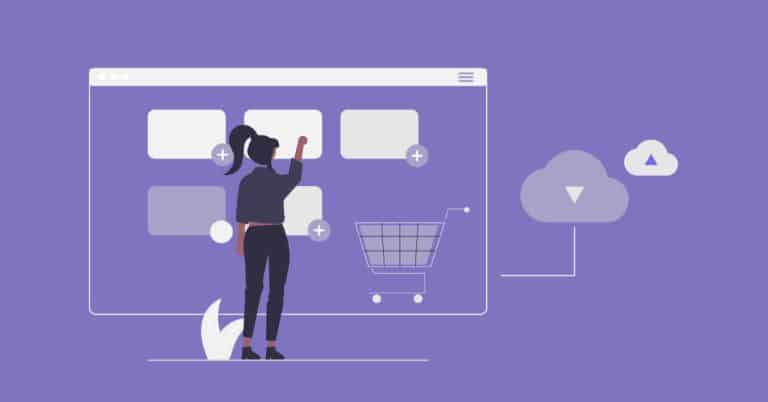 Method #7: Optimise your eCommerce store
Even though the pandemic hasn't rendered brick-and-mortar stores completely obsolete, it has definitely resulted in customers being more inclined to shop online. Cloud-based eCommerce platforms are a great option for businesses that are planning to operate an online store or want to move their physical store online.
Due to platforms like Shopify, which offer unparalleled ease of use and low operating costs, getting rid of your in-house store management system has become a much simpler choice. Additionally, cloud-based eCommerce platforms make scalability easy without the need to invest in costly hardware.
Make the Move to the Cloud!
As you now know how beneficial cloud computing services and cloud solutions can be for your small business, we will leave it up to you to decide when it's the right time to make the switch.
If you need any further information about the cloud solutions we offer or you need assistance in moving your business operations to the cloud, the IT Leaders team are here to help – every step of the way!
Simply schedule a short, no-obligation chat with one of our friendly team members to find out more and get started with us today!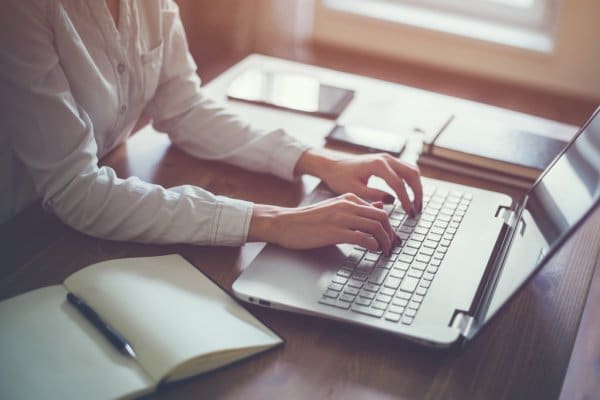 Want to find out how IT Leaders Can help improve your business using the cloud?
If you need professional advice regarding cloud solutions, such as cloud migration or backup services, contact our expert team at IT Leaders today! We have a range of cloud based solutions, as well as IT support packages and managed IT services, that are suitable for any sized business. Call us now!