Bolster your company's security Defences with
Microsoft Defender for Office 365
If you fall victim to phishing, you can lose a great deal of money and your business's sensitive information could be exposed. With Microsoft Defender for Office 365, this risk can be greatly mitigated, with the provision of a number of features to increase your IT defences and cyber security resiliency.
Obviously, stopping attacks before they actually happen is the easiest way to remain secure. That's where Microsoft Defender for Office 365 comes in. It supports organisations throughout the life cycle of an attack and provides a holistic solution in threat and phishing scam protection.
Microsoft 365 Defender utilises industry-leading AI to detect suspicious and malicious content. It also expertly correlates attack patterns to identify campaigns that have been designed to evade protection. Robust filtering prevents a variety of targeted and volume-based attacks, such as credential phishing, business email compromises, advanced malware and ransomware.


Microsoft Defender for Office 365's multi-layered and personalised protection stack provides comprehensive prevention and detection when your business needs it most, working to continually safeguard it against potential security breaches, data leaks and phishing scams.
Phishing attacks pose a significant threat to your business, no matter whether you're a small locally owned startup, or a large corporation. The fraudulent activities can lead to your team members accidentally disclosing financial, customer, and account information to cybercriminals and leaving your systems wide open for attacks or phishing. Hence, it's important to employ an effective solution regarding your Office 365 data.
How does this happen?
Because the attackers posing as trusted sources and high-level executives appear credible, it is difficult to detect them. Due to this, your team members may not think twice about distributing sensitive information.
Phishing emails continue to be widely used by cybercriminals, despite attempts to educate and increase user awareness of this common practice. In addition to causing organisations to lose millions of dollars through hacking, they are the starting point for most hacking activities. A victim may also face legal action, diminished reputation, decreased customer confidence, and business downtime.
It's therefore imperative to protect your business from phishing attacks. Although there are many safety mechanisms available, Microsoft Defender for Office 365 may be one of the best choices if you are after a comprehensive range of security features. In addition to anti-phishing features, it also provides multiple protection layers to ensure your IT security remains robust at all times. Protecting all of Office 365 against advanced threats as well as automatically investigating and remedying attacks is made easy with Microsoft Defender for Office 365.
We list the main seven features of Microsoft Defender for Office 365 that can help protect your business from various malware and phishing attacks. Keep reading on to learn more about them!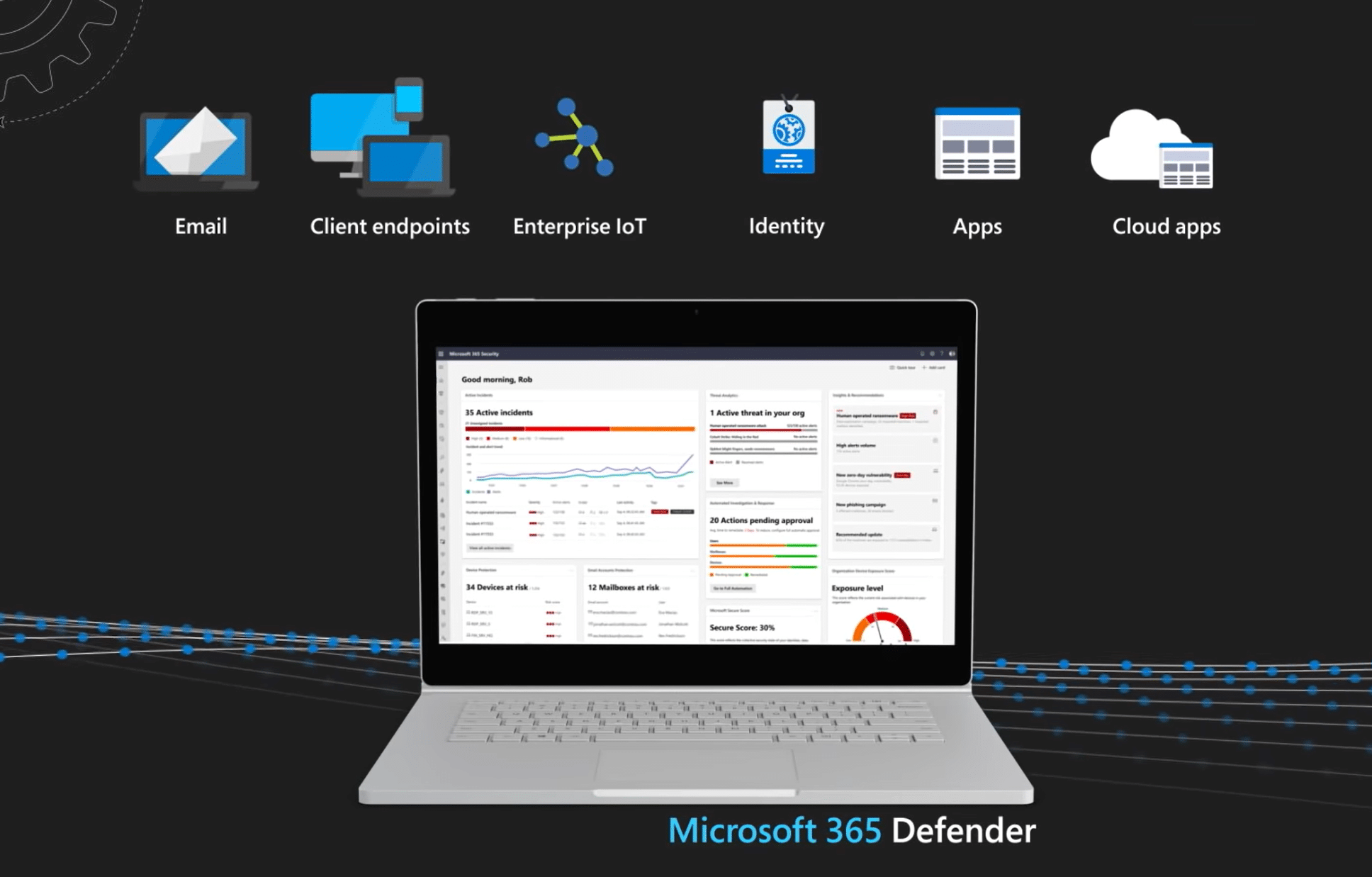 Seven Key Benefits of Microsoft 365 Defender
Protection from phishing emails
One of the most dangerous types of phishing scams involves emails that appear to come from a legitimate sender. Often, the attacker uses cunning tactics, such as calling the victim by their name or a nickname. In some cases, real accounts may even be used to trick businesses.
By utilising advanced machine learning, Microsoft Defender for Office 365 identifies the people who you regularly communicate with. Using advanced tools, it determines whether certain behaviours are suspicious or normal. Using this method, phishing emails can be detected more accurately.
Along with email, it's important to ensure your digital assets are protected from malware-infected content and suspicious links. Protecting SharePoint, OneDrive, Office applications and Microsoft Teams is a distinct feature of Defender for Office 365. If malicious files or links are uploaded or shared, its protection layers will detect, block, and contain the threat by preventing the file from being opened or shared in the future.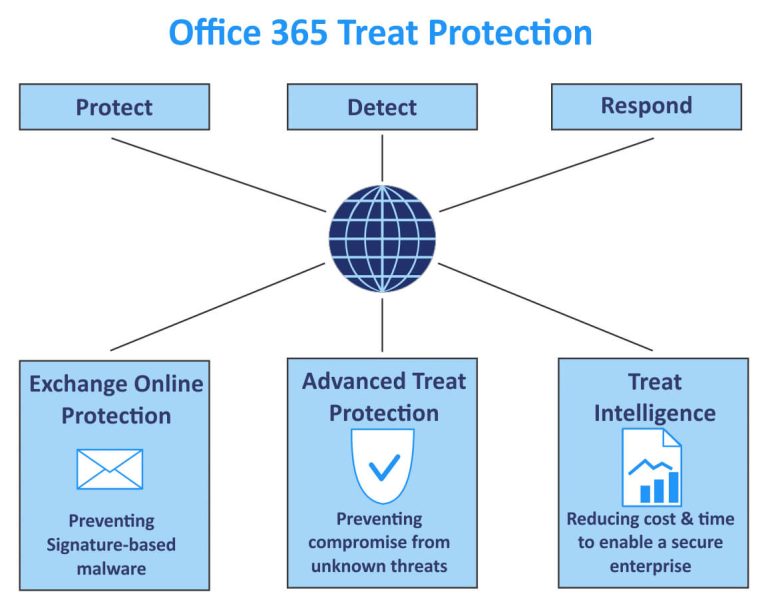 Safeguard your business against malware
Phishing emails can spread different types of malware. Ransomware, for instance, locks your files and systems until the attacker receives a ransom. The dangers of spyware are even greater. It copies clipboards, takes screenshots, and records keystrokes to steal information.
Such malware is addressed by Microsoft 365 Defender's robust safety mechanisms, specifically:
• Layered malware defense – The platform comes with multiple malware scan engines to help diagnose potential threats. They provide a robust heuristic inspection to shield your system even in the earliest stages of an outbreak. This type of protection is superior to using just one anti-malware program.
• Real-time response – During outbreaks, the platform provides your team with instant access to devices, allowing you to investigate and contain threats in real-time. It also enables your team to collect data and proactively tackle malware.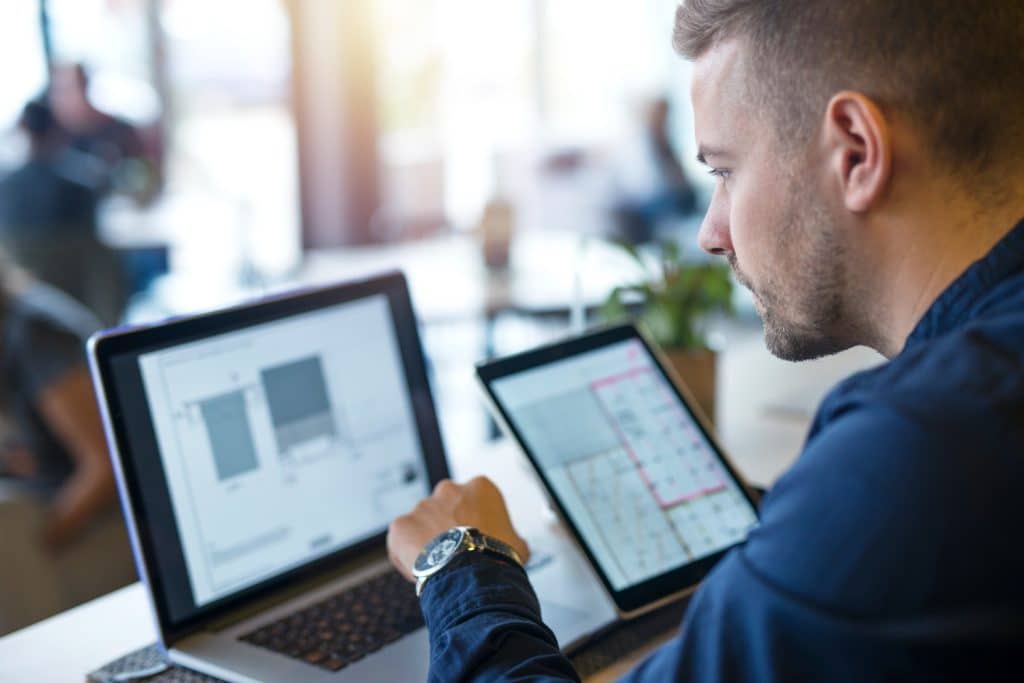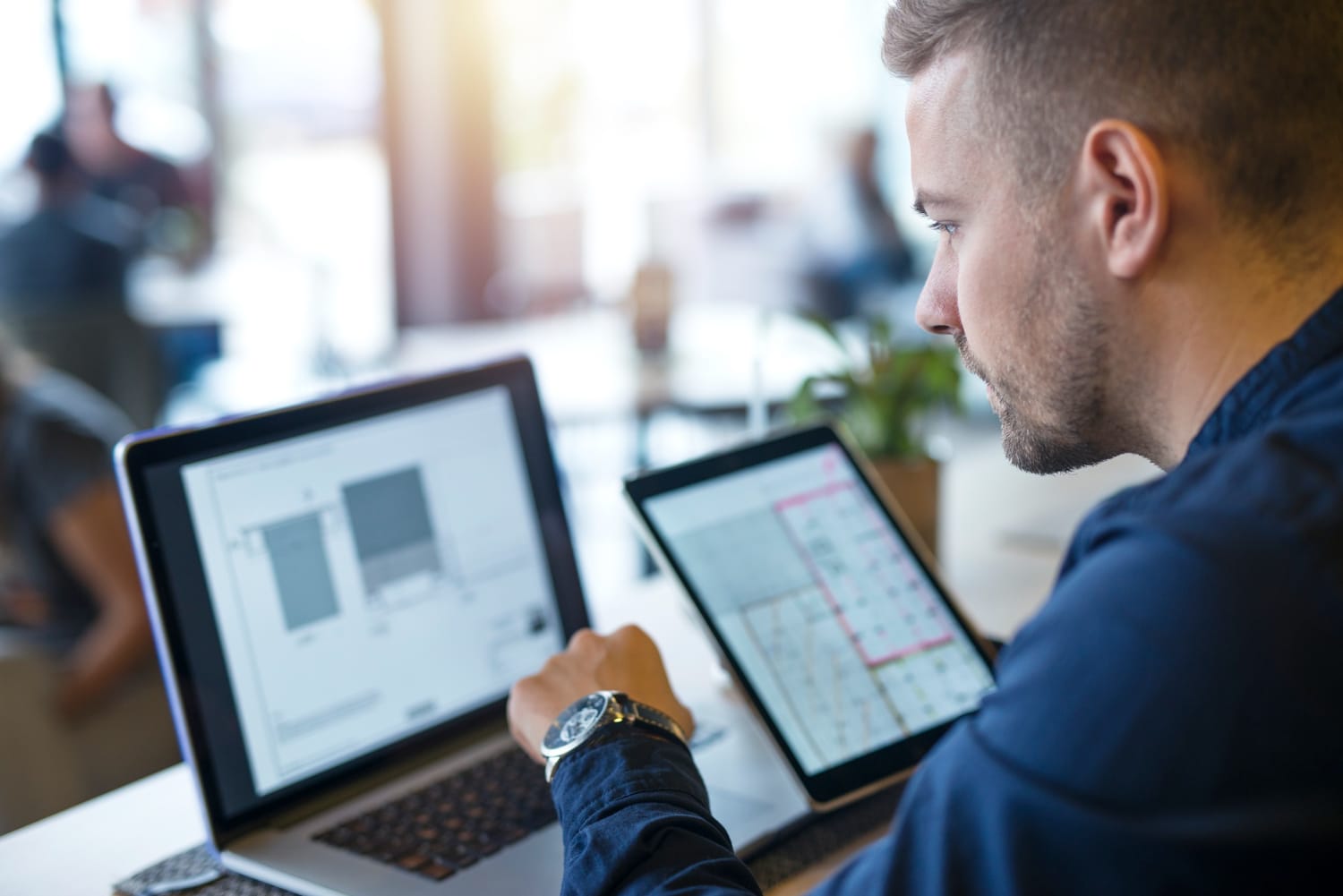 • Rapid definition deployment – The Microsoft Defender for Office 365 team maintains a close relationship with anti-malware engine developers. Consequently, users of the platform receive malware definitions on time. Plus, the company checks for definition updates every hour to help protect you against the latest malware.
• Common attachments filter – Some file types aren't meant for emails, such as executable documents. With that in mind, the common attachment filter lets you automatically block them without any scanning. Some of the file types it can remove include .ace, .exe, .app, .ani, & .scr.
Effective Spam Blocker
Spam emails are also commonly used in phishing campaigns. Protect your organization against these attacks by blocking spam emails. By examining the source of the message as well as its contents, Microsoft Defender for Office 365's anti-spam technology helps to eliminate spam emails.
A spam folder is automatically created for emails that come from untrustworthy sources or contain suspicious information. If an email originates from an unreliable source, it is instantly moved into your spam folder. In addition, this feature keeps an eye on the activity of your team members to ensure they do not send spam messages to other users as well.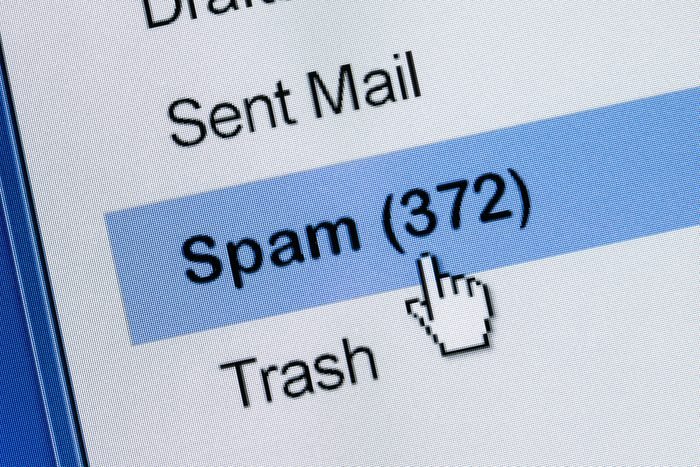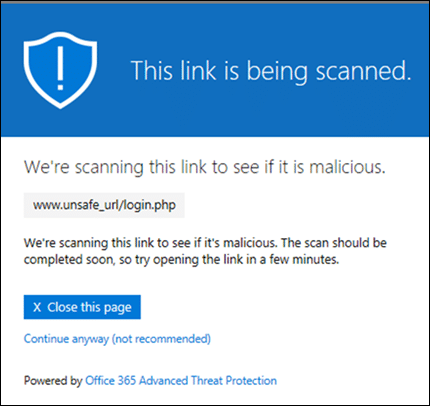 Safe Links Scanning
In addition to attachments, phishing emails may also contain links. URLs pointing to fraudulent websites may also be included. Websites like these look legitimate, but they generally ask for personal information to be inputted from victims. Moreover, they may lead to malicious websites that install or download malware onto your computer.
By using URL detonation, Safe Links protect your system from malware transmissions. Safe Links scans email links and checks for suspicious behaviour.
Microsoft Defender for Office 365 warns you against clicking malicious links. Otherwise, you can navigate as usual to the URL you want. After rescanning the service, it will check for any other important security issues.
It also scans email links from your entire organization so you don't have to worry about missing important communications. Additionally, it scans documents uploaded to SharePoint and Microsoft Teams to provide you and your team with ultimate peace of mind.
Email Sandboxing
A user who is reckless may open malicious email attachments without thinking twice, especially if they are not cautious. Consequently, they can expose company data to prying eyes, damage your reputation and potentially give your competitors an advantage.
All email attachments can be opened in a sandbox by Microsoft Defender for Office 365 to reduce this risk. As a result, malicious files can only affect the sandbox rather than your system. Upon identifying malware, the program will warn you not to open it, however you will be able to use the attachment normally if it is deemed safe.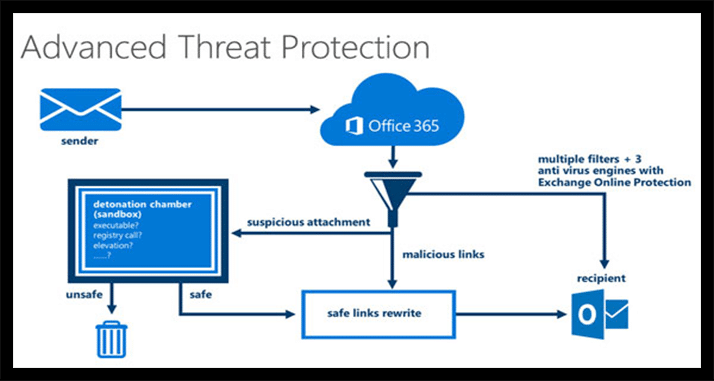 Enhanced Filtering
Enhanced Filtering is ideal for enterprises that route emails to on-premises platforms using third-party services prior to sending them to Microsoft 365. The platform includes inbound connectors that verify whether your email sources are trustworthy. The higher the complexity of the routing scenario, the higher the chances are that these email connectors don't reflect their actual source.
These features not only help keep your email safe, but they also enhance the overall filtering capabilities of Microsoft 365. This means that it can detect phishing and spam much more effectively than ever before whilst providing users with a higher and more extensive level of protection and safeguarding!

User Submissions
Microsoft Defender for Office 365 helps you to create safe and secure email inboxes for your organisation by setting specific mailboxes where emails can be sent. This feature provides administrators with the ability to flag any threatening messages that are received, as well reporting them directly to Microsoft. Thus, users are granted more control over what they receive in their personal inboxes, as well as helping Microsoft identify criteria for safe messages as well.
This feature also helps prevent further issues with your account or computer system and provides protection against potentially harmful content such as viruses, that could be sent via email attachments or links.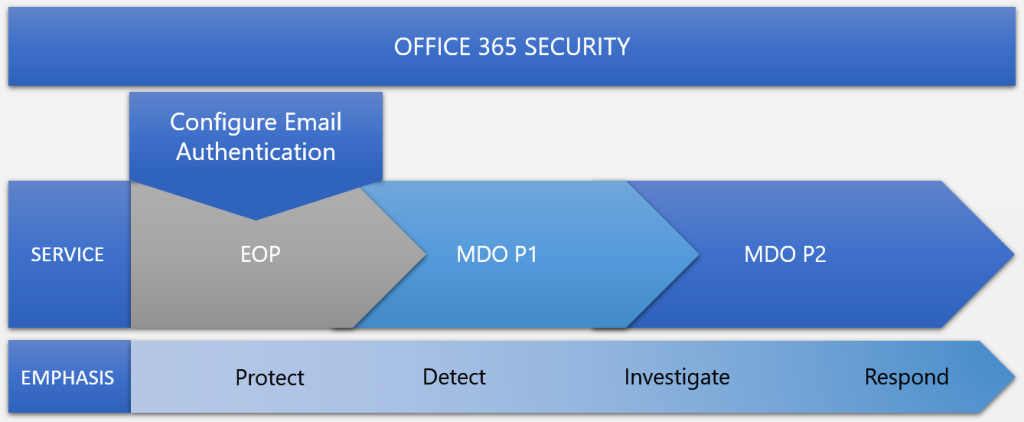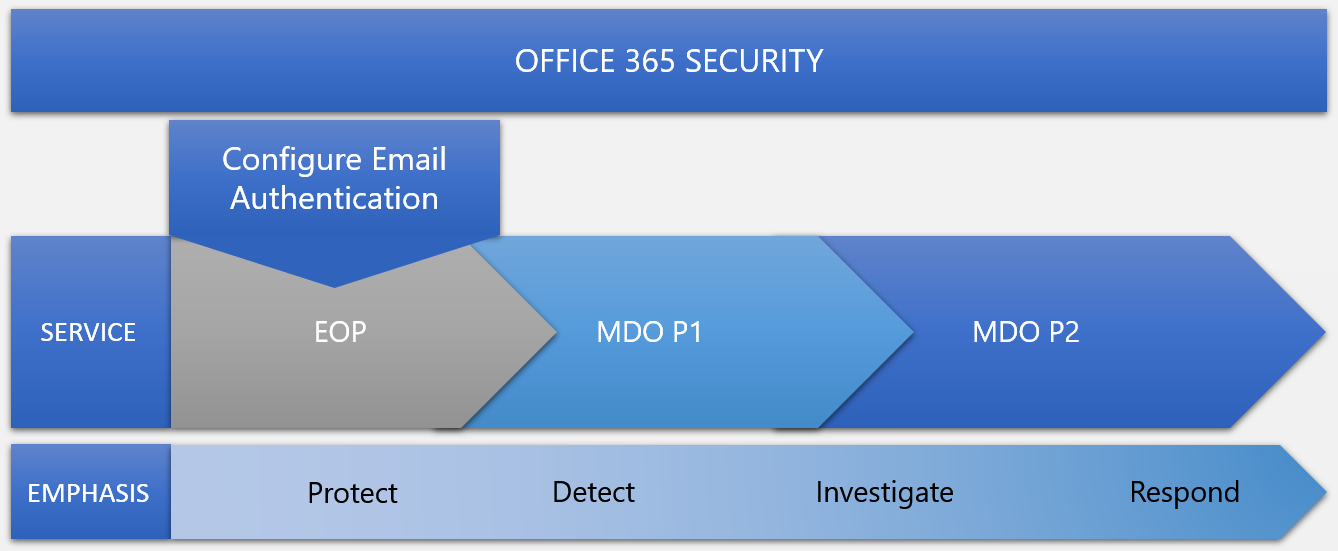 Microsoft Defender for Office 365 – A safe & secure solution for your business
Microsoft 365 Defender is the ideal solution for businesses looking to stay safe and secure in an increasingly digital world. The powerful, yet simple to use software seamlessly integrates with your existing systems so you can feel confident that every aspect of operations will be managed efficiently and give you total peace of mind. In addition to Microsoft Defender for Office 365, the company also provides other services such as Microsoft Defender for Endpoint, Microsoft Defender for Identity & Microsoft Defender for Cloud Apps, that are worth checking out as well.
Phishing attacks and malicious activity on your computer systems can spell disaster for your company. To neutralise the threat, we recommend integrating your office's computers with Microsoft Defender for Office 365. This platform can keep your system intact with robust and reliable security measures and features in place. It can also help detect malicious activity in realtime, enabling you to address it immediately, before it spreads and compromises your privacy and confidential data.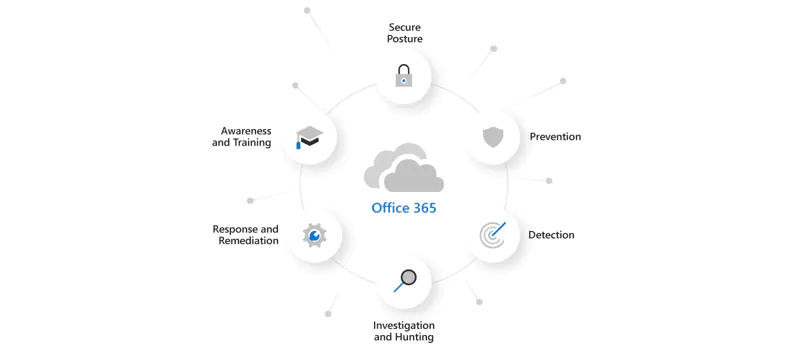 Get Advanced Threat Protection With Microsoft Defender For Office 365
Microsoft Defender for Office 365 is a comprehensive security solution that can protect your business against malware and cybercriminal activity. It's safe, secure, and perfect for businesses of any size. If you're looking for protection from online threats and want to ensure the safety of your business, systems and computer networks, Microsoft 365 Defender is the right solution for you.
Using Microsoft Defender for Office 365 is just one part of your cybersecurity strategy so it's a great idea to speak to a reliable and experienced IT professional like IT Leaders regarding your systems. We can help your Brisbane or Gold Coast business say goodbye to becoming a victim of phishing! Microsoft Defender for Office 365 is a fantastic option to keep your business's systems safeguarded against scams and the various malware out there.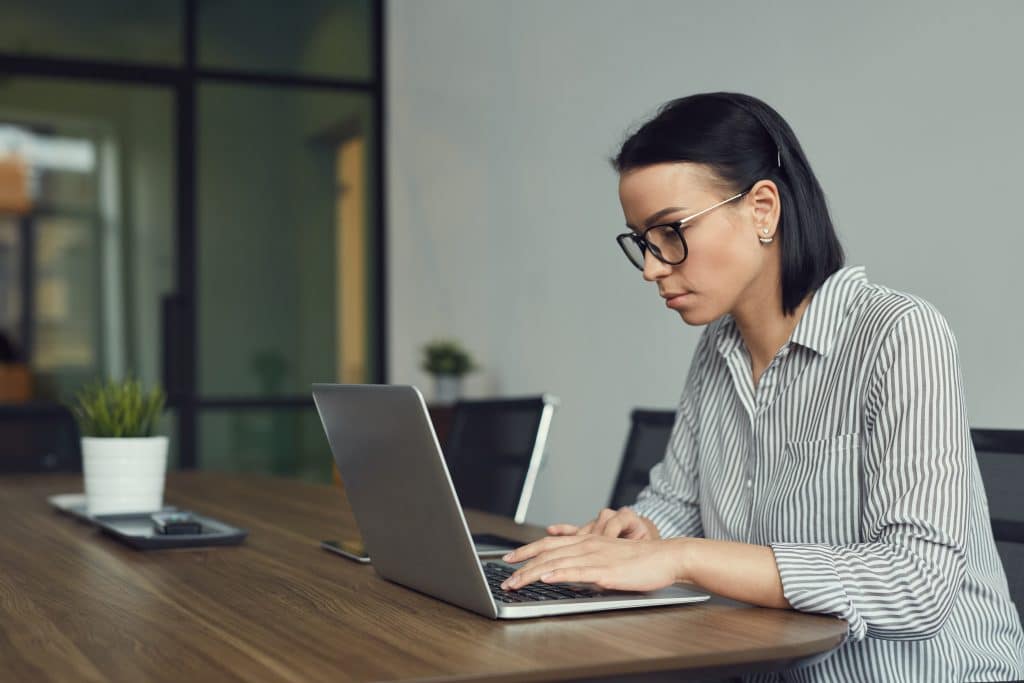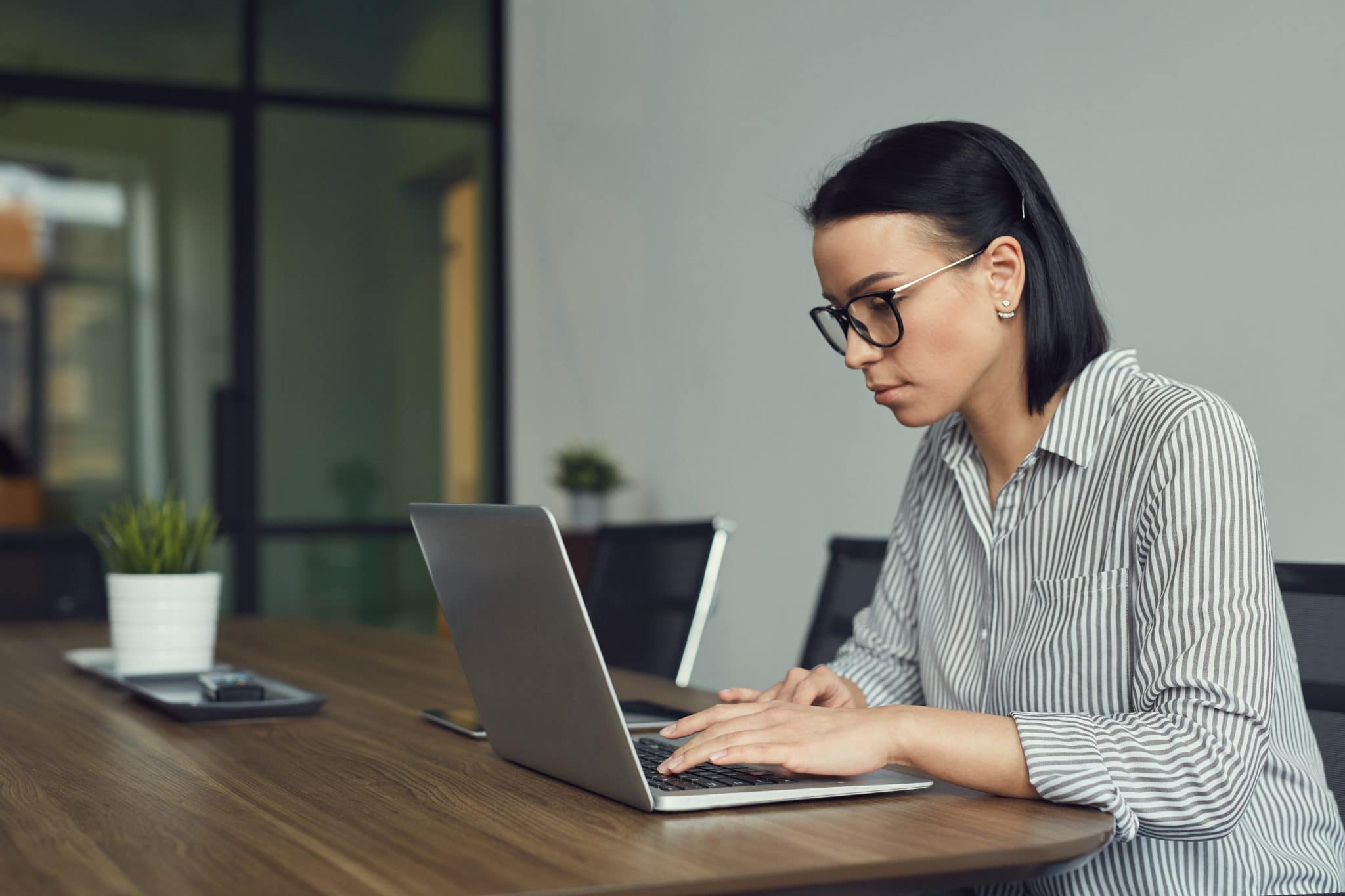 Have any questions about Microsoft 365 or want to learn how you can make the most of Microsoft Defender for Office 365 in your business? Or perhaps you would like to find out more about our managed IT services or IT business and support solutions?
If you'd like a quick chat to help determine any other potential risks in your network or perhaps you're interested in getting a cybersecurity audit done – if so, reach out to IT Leaders today! Our team would be happy to help you determine any security issues you may have with your network.
Let us help you keep your business safe from the dangers of the digital world. Contact IT Leaders now!