The Top 5 Questions About Windows 11
This new operating system from Microsoft is creating a sensation around the world. But before you upgrade to the new OS – you should probably read this first.
After six long years, the latest version of Microsoft's operating system – Windows 11 – is finally here. Technology companies, like Microsoft, are working hard to deliver the best user experience possible in the ever-expanding market at a time when computers and technology play a more central & integral role in people's lives.
Windows 11 is heralded as Microsoft's answer to the growing demand for improved technology for both home and business use. The new Windows operating system from Microsoft bills itself as the system "that brings you closer to what you love". But are they really able to deliver?
It's safe to say that you still have a lot of questions about this latest OS from Microsoft so let's jump right into the five biggest questions you might have about Windows 11.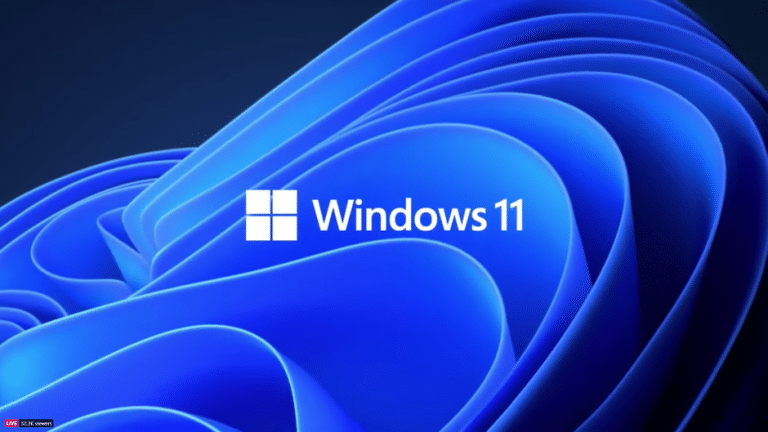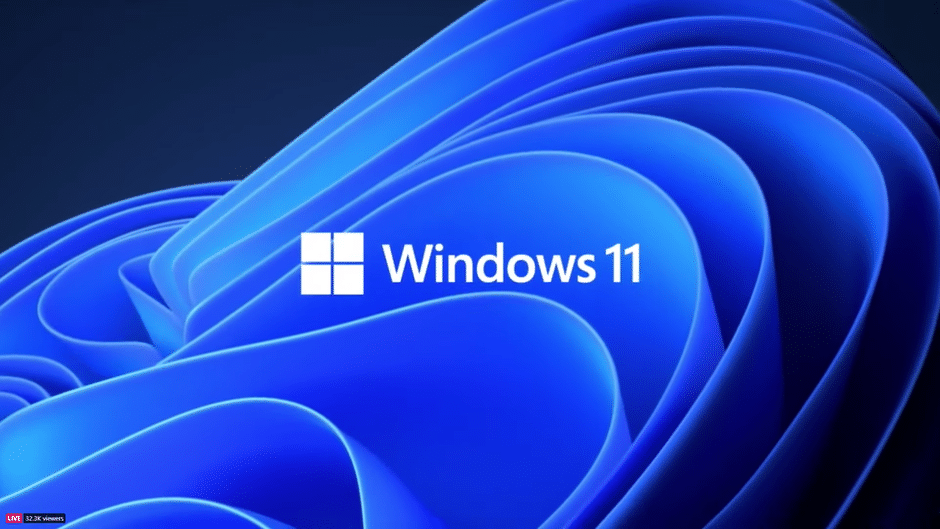 WINDOWS 11: QUESTIONS YOU NEED TO ASK
QUESTION #1 – SO WHAT IS THE DIFFERENCE BETWEEN WINDOWS 10 AND 11?
In comparison to Windows 10, Windows 11 offers significant performance, functionality, and style enhancements. Microsoft made several critical upgrades to its latest OS, including:
The new Windows design: You may see that the latest Windows version has many similarities to the macOS design if you've ever used it before. The taskbar icons are now permanently centered, and the corners of Windows have been rounded, however the ever-handy Start button looks like it's here to stay.
Enhancements to Productivity: As part of Windows 11, Microsoft made a number of small but significant enhancements. One of these changes is that your PC will now remember the last docking layout you had selected. In addition, you can change the background of each virtual desktop. Widgets are also back in a big way and the Snap Layout feature in Windows 11 allows users to select layout options at the click of a button.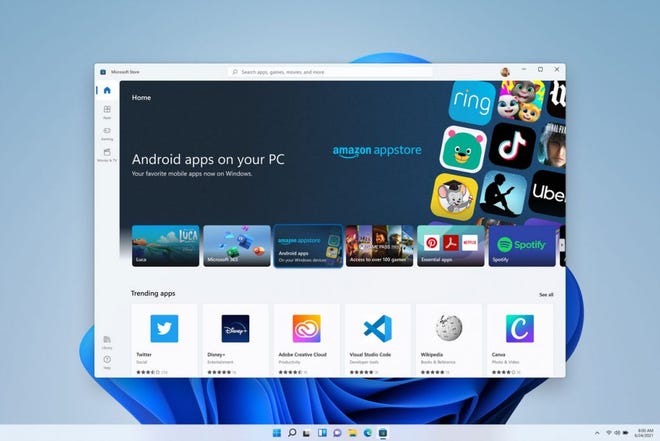 New & Improved Teams: Around the world, hybrid and remote work has quickly become the new norm, with Microsoft Teams entering into the spotlight. With this in mind, Microsoft made sure to include significant upgrades to the application. It is now possible to communicate more easily with colleagues, friends, and family with Teams now being integrated into the operating system.
Improved Gaming Experience: The new Windows 11 was designed with more than just businesspeople in mind. It also makes gaming even more enjoyable, with Xbox Game pass and Cloud gaming supported within the Xbox app.
PC Android Apps: Windows 11's Android app integration lets you run Android apps on your PC in addition to offering better compatibility with Xbox. The only problem is that we don't know yet whether these Android apps would run optimally on PCs.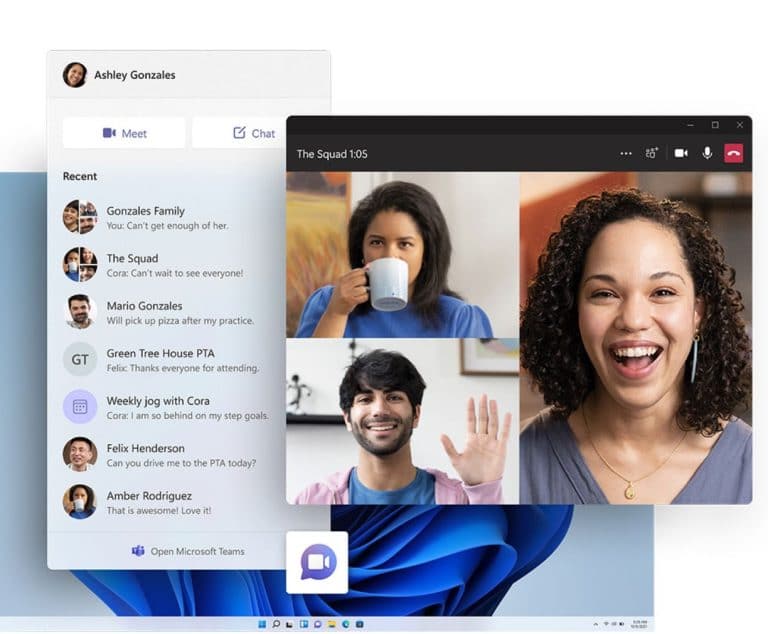 QUESTION #2 – DOES SWITCHING TO WINDOWS 11 REQUIRE ME TO MAKE HARDWARE CHANGES?
Well it depends – the answer varies from user to user. To ensure that Windows 11 runs smoothly, here's a list of requirements:
· At least a 1GHZ dual-core processor
· 4 GB of RAM
· At least 64 GB of storage
· A graphics card compatible with DirectX 12 or later, with a WDDM 2.0 driver
· 720p display, at least 9" diagonal size, with 8 bits per colour channel
· TPM version 2.0
· UEFI, Secure Boot capable firmware
You can safely upgrade to Windows 11 if your PC or laptop covers or does more than what's listed above. Alternatively, if your current device does not meet the minimum requirements, you may need to upgrade it or purchase a new one altogether.
QUESTION #3 – IS THE MICROSOFT OFFICE SUITE AVAILABLE ON WINDOWS 11?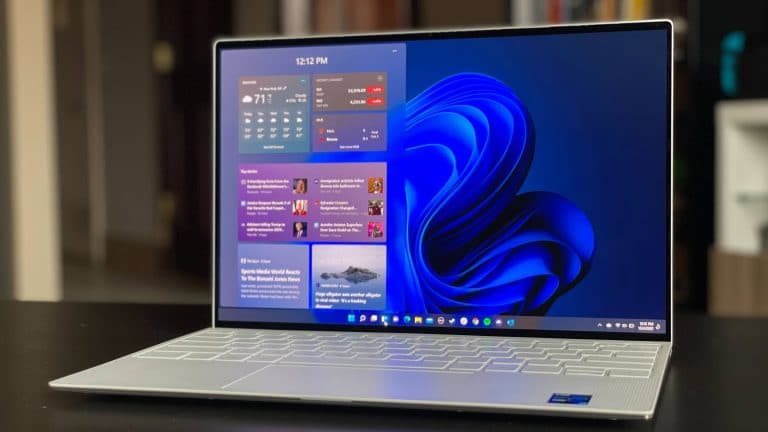 Sadly, no – you need a Microsoft Office subscription first. However, if you have an existing subscription to Microsoft 365, then you're all set! After upgrading to Windows 11, you'll just need to install the Office suite.
Since last year, support for older versions of Office (2010 and below) has been discontinued so if you're still using that, we recommend that you make the necessary changes to avoid putting yourself at risk for security breaches. The team at IT Leaders are more than happy to lend a helping hand if you need any assistance with upgrading!
QUESTION #4 – HOW CAN I MAKE THE SWITCH FROM WINDOWS 10 TO 11?
You have nothing to worry about when upgrading from Windows 10 to 11. The process is extremely quick and easy – you just need to go to the Windows Update section of your Settings and click "Check for Updates." Windows 11 will be listed there in the upgrades available section. It's as simple as clicking "Download and Install" button!
QUESTION #5 – IS IT REALLY NECESSARY TO SWITCH TO WINDOWS 11?
Short answer – no. If your computer is not compatible or can't run Windows 11, you don't have to upgrade. Furthermore, if your computer is compatible with Windows 11 but you find the upgrades unnecessary for your current workflow, there is no harm in sticking with Windows 10.
Even Microsoft said that Windows 10 is a good choice for those not quite ready to move to a new operating system. They have already scheduled a Windows 10 update for later this year to ensure this. In the meantime, Windows 10 will continue to be supported until October 14, 2025, so you have a decent amount of time to decide whether or not to upgrade to Windows 11 or switch to another operating system completely.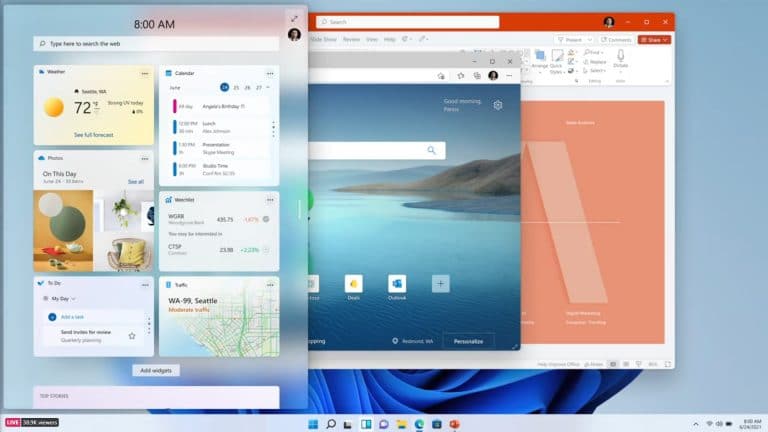 Technology Tailored To Your Needs
Microsoft has finally reached a new era and made sure that their new operating system would be worth the download for both old and new Windows users alike. These new updates demonstrate that the company has worked hard to identify, acknowledge and address the pain points of its users.
But there is one thing you need to keep in mind: Technology is merely a tool that allows us to be more productive and efficient in our daily lives.
In other words, you don't have to switch to Windows 11 if you're not ready to do so. The effectiveness of technology depends on how much you use it. Therefore, if you've mastered Windows 10, are happy with all its features, and it makes you 100% productive, then you don't necessarily need to make the switch to Windows 11 right away.
However, let's say you are seriously considering upgrading to Windows 11, however, you want to learn more about its hardware compatibility and security updates first. That's when you need a trusted IT service provider, like IT Leaders, who can walk you through the entire process. Whether you need expert advice, business IT support or assistance with making the switch from an older version of Windows to Windows 11 – IT Leaders have you covered!
Our friendly team can help you fully understand the pro's and con's of switching (or not) to Windows 11 during a free 15-minute consultation. Contact us now to find out more!