Cloud Migration Solutions
IT Leaders has extensive experience in delivering cloud migration projects. We've successfully migrated many clients to a variety of cloud applications and cloud environments, such as Public Cloud, Private Cloud and Hybrid Cloud platforms. Whatever your need we have the team to make your successful cloud migration a reality.
We've been migrating clients to cloud since before it was a buzzword, with over 10 years of refining and optimising our cloud migration process, IT Leaders are ideally placed to migrate you to Private Cloud or Office 365.
What type of Cloud Migration are you looking for?
It all begins with assessing your current hardware, systems and processes.  After a thorough analysis our migrations team will present the best options for your business detailing the pros and cons, the costs and savings, as well as the project steps and timelines. 
A Private Cloud Migration or Office 365 Migration can take anything from a few days up to a few months, depending on the complexity of your requirements, the size of your business and the training requirements of your staff. We've got you covered throughout, with a cloud migration checklist, regular updates and expert training from our project and technical staff, you'll always know where your migration is up to.
Once you've completed our extensive user acceptance testing and are satisfied that your staff have been sufficiently trained, our migration process will complete, and you'll be ready to go live.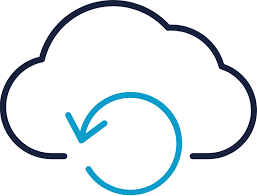 The final migration combines state of the art tools with our finely tuned cloud migration process. A key factor in this final stage is a collection of precise checklists that our expert team systematically progress through in order to ensure that nothing gets missed, this is an absolutely essential step that is quality checked by a Senior Project Engineer. Once that is done we'll complete a further round of tests to ensure you're ready for staff logging in.
We'll follow through on go-live day with documentation and onsite resources to make sure everyone has a pleasant experience and immediately feels the benefit of the cloud migration. After all, it's not just about the cost of things, Cloud will make your team more productive. 
Want A Obligation-free Cloud Migration consult
A Private Cloud Migration or Office 365 Migration can truly revolutionise your business
Give us a call today to get started.
Contact our friendly team to discover

which package is right for you
No matter which type of Cloud Services you need for your business or organisation, we're here to help you.
Our friendly and dedicated staff are ready to answer any questions, address any concerns or set up an initial consultation to get you the support you need today!