The Benefits of Implementing an IT Compliance Policy for Your Business
If your company was publicly ransomed by cyber criminals, would your staff know what to say or not say if they were questioned by the media?
Do you have set policies, procedures and protocols in place for your staff to follow in the event of a data breach?
Are they readily accessible by all your employees to reference? Do you provide regular cyber security and IT compliance training? And do your staff actually know what the steps to take in the case of a security threat?
Conducting business operations in the digital world is prone to many security risks of varying magnitudes. Without an IT compliance policy, mitigating and managing them would be virtually impossible.
The importance of establishing a solid IT compliance policy in your business cannot be overstated and having a robust policy is now more important than ever for your organisation, whether it's a small, locally owned business or larger-scale company or enterprise. The reason for this is that most businesses rely on digitized services in this day and age.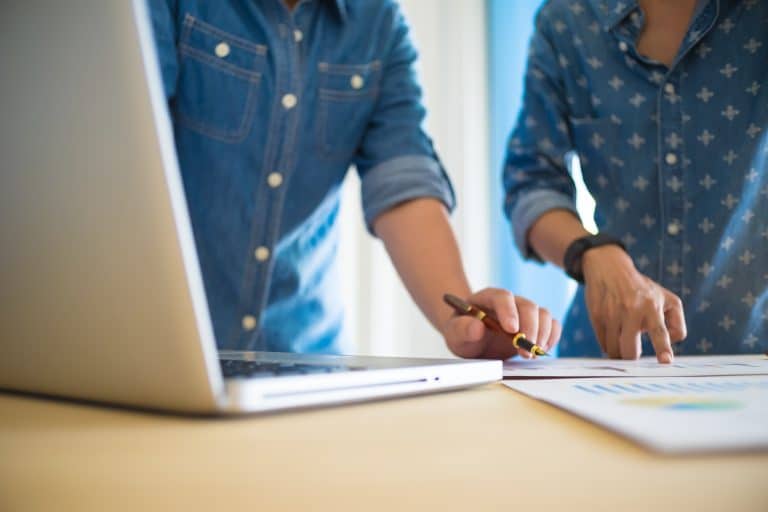 Small and midsize businesses (SMBs) are businesses with specific IT requirements and often who face a variety of IT challenges compared to large enterprises. Moreover, their IT resources (usually staffing and budgets) are often constrained. The Australian Cyber Security Centre's (ACSC) 'Essential Eight' guide is a good resource if you're a SMB or small business owner and want to find out what you have to do to achieve maximum results.
In spite of the fact that no set of mitigation strategies can protect against every single cyber threat, it is recommended that organisations implement eight essential mitigation strategies from the ACSC's Strategies to Mitigate Cyber Security Incidents as a baseline. The 'Essential Eight' framework makes it a lot more challenging for hackers and cybercriminals to compromise your systems.
Whilst eCommerce websites enable online companies to take orders and receive payments, brick-and-mortar companies also rely heavily on software for things like stock and order management and accounting.
A lack of proper security measures potentially jeopardises and undermines businesses, especially in such tech-driven environments. Unfortunately, their IT systems often get misused, and their technology becomes a source of scandals. Creating a strong IT compliance policy is the only way to prevent this. The following article discusses key aspects to keep in mind when developing your IT compliance system.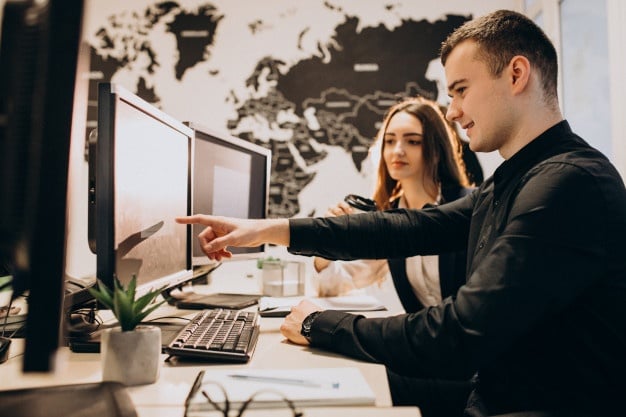 IT COMPLIANCE POLICIES: What you need to consider
FACTOR #1 – PEOPLE, PROCESSES & HOW THEY ALIGN WITH TECHNOLOGY
People and processes are equally important when it comes to IT compliance. In reality, many organisations focus exclusively on technology, resulting in failed audits as they neglect to consider the other two aspects. This makes compliance a lot more difficult to achieve.
By taking the right approach from the beginning, your company will be able to adhere to the necessary standards.
FACTOR #2 – RELEVENT LAWS AND REGULATIONS
IT compliance requirements are governed by specific laws and regulations. It's crucial to understand the laws and regulations applicable to your organization, as well as your state, territory, or country, before you begin the compliance process.
In addition, it is important to check what controls are in place for these laws and regulations. These are technical and process-oriented measures to ensure compliance.
Controls are specified in a variety of government and industry standards, including the Information Security Manual (ISM) and Protective Security Policy Framework (PSPF), issued by the Australian Goverment and Australian Signals Directorate. They can have a huge impact on your industry. For this reason, make sure you become familiar with all relevant controls as part of your business's IT compliance policy.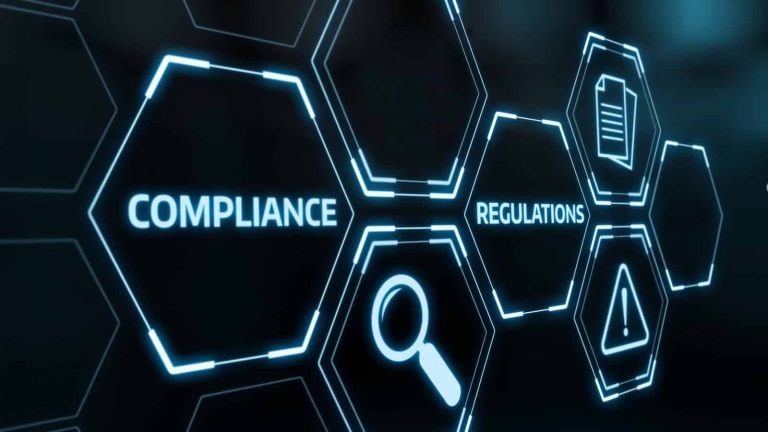 FACTOR #3: AWARENESS OF THE POLICY AMONG EMPLOYEES
Untrained employees pose one of the biggest threats to data security. Their actions can have a significant effect on cybersecurity and can easily compromise your systems at any time. For example, when software is uploaded, shared, downloaded, and stored improperly, critical information could be at risk.
Due to convenience, many employees regularly use insecure data transfer methods. Personal emails, consumer-grade collaboration apps, and instant messaging are some of the tools they use. As a result, they are prime targets for cybercriminals.
Users must be aware of where threats originate in order to prevent their business from becoming a victim. This includes understanding what can expose a business to vulnerabilities. Investing in proper education and regular training, as well as treating file sharing as a top priority among your employees, shows the importance of IT compliance. Team members who wish to adopt best practices in this area can benefit from your efforts.
Develop a training plan that includes the following topics:
Risks associated with insecure file transfer methods
Fraudulent e-mails: how to avoid them & protect yourself from phishing scams
Precautions to take before using or downloading unsanctioned applications
Creating & using strong passwords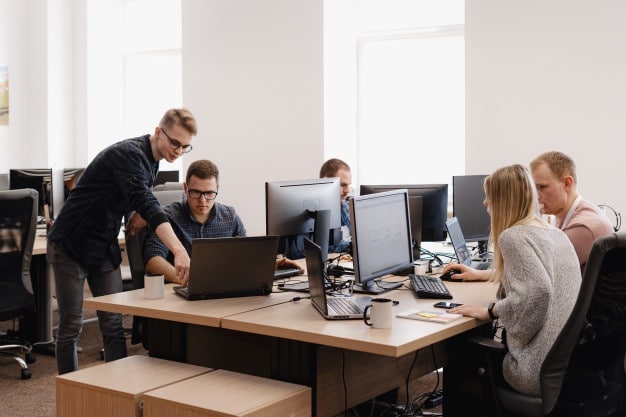 FACTOR #4 – How Your IT & Business Security Policies Align
Understanding your company's culture is a necessary first step in aligning IT compliance with your business operations. Your environment can either be governed by processes or by ad-hoc methods of doing things. It is best for companies aligned with the former, to ensure compliance by issuing detailed policies to its workforce.
In comparison, those who match the latter are required to take preventive and detective measures. Specifically, they must address the risks associated with your policy. This helps auditors better understand why a particular control was implemented or why certain risks were addressed.
FACTOR #5 – A Working Knowledge Of The IT Environment
Your IT policy compliance design is directly affected by your IT environment. In general, there are two different types of IT environments:
Homogeneous environments – They're largely consistent with your IT deployment and consist of standardised vendors, configurations, and models.
Heterogeneous environments – These use a wide range of security and compliance applications, versions, and technologies.
Homogeneous environments generally have lower compliance costs, and with fewer technology add-ons & vendors, policies are far simpler and less complex compared to its counterpart. As a result, the price of compliance and security isn't as high as with heterogeneous solutions.
Your policy should be able to handle new technologies, such as virtualization and cloud computing, regardless of your environment.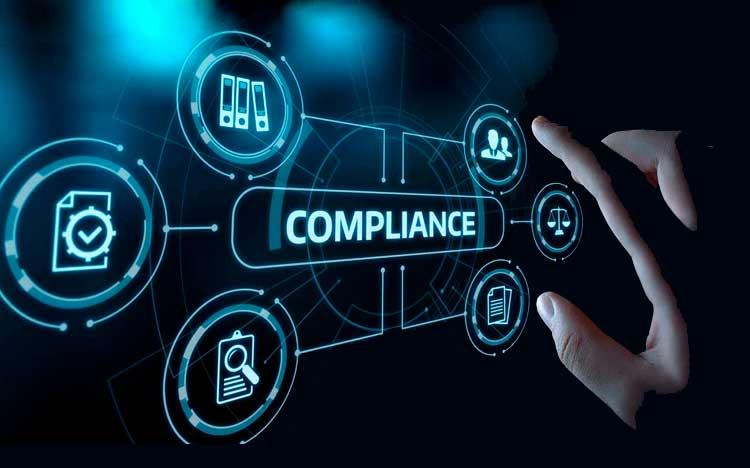 FACTOR #6 – Establishing Accountability
Compliance with IT policies isn't possible without accountability. Determining the assets individuals need to protect involves defining organisational responsibilities and roles. It also determines who has the authority to make important decisions in an organisation.
Accountability begins from the top and encompasses all executives. For maximum participation, it is best to frame IT policy compliance programs in terms of risks rather than technology.
When it comes to your IT providers, they have two crucial roles to play:
Owners of data or systems – an owner is part of your management team who is responsible for data usage and care. In addition, they are responsible for managing and protecting data.
Data or system custodians – These custodial roles may include duties such as internal auditing, system administration, security analysis and legal counselling.
IT policy compliance depends on fulfilling these responsibilities. Auditors, for instance, must make sure compliance activities are executed correctly. Without this, there's no way to ensure the implementation is going smoothly.
FACTOR #7 – Automating the Compliance Process
Your IT is constantly evolving and growing. Only a limited number of user accounts and system configurations can be reviewed by internal auditors. The only way to ensure you can evaluate enough systems regularly is through automation.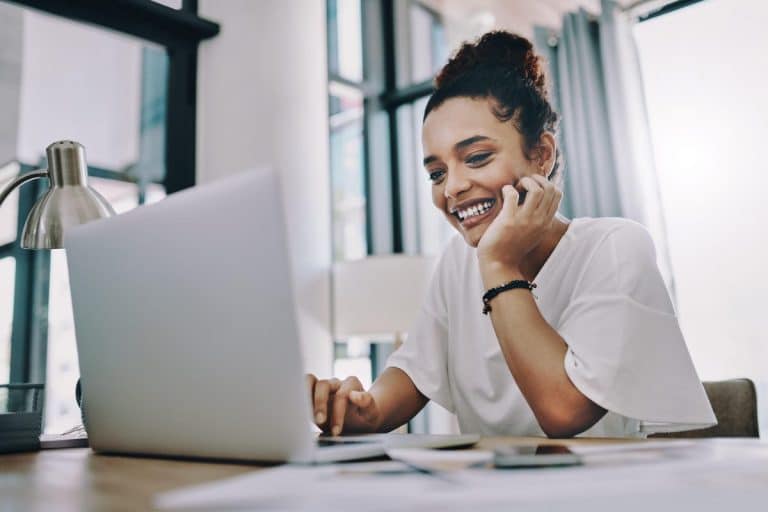 BREEZE THROUGH YOUR BUSINESS'S IT COMPLIANCE!
Whilst implementing IT compliance can be an arduous and lengthy process, it can make a real difference in terms of security for your business. As a result, you can avoid unneccesary fines and penalties, as well as keep your business reputation intact.
There are, however, a number of factors you should pay particularly close attention to. And one of the most significant ones is your IT provider. Compliance issues are bound to arise if your IT isn't performing to its full potential. A situation like this can be extremely stressful and can even result in halting your operations.
Luckily, IT Leaders are here to provide a simple solution for your business. Contact us today for a quick chat about your current IT problems and find out how to get more from your service provider. We are extremely passionate about helping businesses on the Gold Coast, in Brisbane and nationally, to achieve their goals through the provisioning of high quality, comprehensive IT consulting and business IT support services, no matter the size or industry.
One of our friendly team members would be more than happy to discuss your specific business IT needs and determine how you can get the best results for the future. Contact us today to find out more!