Flexible, scalable, easy to use and packed with the latest features
Smart communication with IT Leaders.
Where do you start when talking about a VoIP phone system? Your business needs the best possible communications systems for staff collaboration and to stay connected with clients. With so many phone options on the market, you need a partner who can analyse your needs and present suitable and cost-effective solutions aligned with your business strategy.
Today's business needs are constantly evolving. The need to be contactable anywhere and allow your team members to work from multiple locations is a current and common scenario. As a cloud-based VoIP (Voice over Internet Protocol) solution provider, we help your team to connect anywhere using existing devices in a cost-effective way.


Configure your voicemail to deliver to a single mailbox or multiple recipients

Call recording system, ideal for staff development and training initiatives

Never drop a call with automatic queuing or department redirection

Enhanced privacy options for sensitive situations

Delight your clients even when on hold with customisable music or information about your company and products.

Take calls wherever you are, with simultaneous ringing your office handset and mobile can be synchronised

Connect your distributed staff, clients and vendors with a virtual conference room and automatic dialling
Voice over Internet Protocol
Voice over Internet Protocol (VoIP) is a phrase that refers to any phone call done via the internet rather than traditional phone systems. VoIP is becoming more prevalent in our daily lives, and if you've ever used Skype, FaceTime, or WhatsApp to make a phone conversation, you've already used a VoIP service.
The process of converting analogue voice signals into digital data that can be transmitted over the internet is known as VoIP. VoIP line rental and phone call prices are significantly less expensive than traditional services since VoIP is faster and easier to use.
Making your IT Services Easy
IT Leaders VoIP Telephony
Power your growing business operations and save money with communications built for the future. VoIP is a technology that lets you make and receive calls over the internet instead of the regular copper network. VoIP offers local call rates nationwide with the option to get a new number or keep your existing line, it's also NBN compatible.
Flexible, scalable, easy to use and packed with the latest features, our cloud PBX system is the perfect VoIP communications solution to transform your business. Our solution allows you to easily set up new phones in minutes.
No matter what type of IT support you need, IT Leaders is here to support you. Fill in your details below & we'll be in touch or call us on 1300 596 560 today!
Frequently Asked Questions
What is VoIP phone and how does it work?
A VoIP phone system uses your internet connection instead of a traditional landline or mobile network to make phone calls. Over your broadband connection, a VoIP system transforms analogue voice signals into digital signals. To link calls to different telephone networks, a VoIP server is utilised.
Can a normal phone be used for VoIP?
A regular phone can be connected to a VoIP system using a device called an analogue telephone adaptor (ATA) Although we recommend buying a fully VoiP compatible phone to take full advantage of the modern technology.
Are VoIP phone systems reliable?
VoIP systems are extremely reliable & being hosted on the cloud, will be available from any device you have internet on so you can take calls from your landline from anywhere!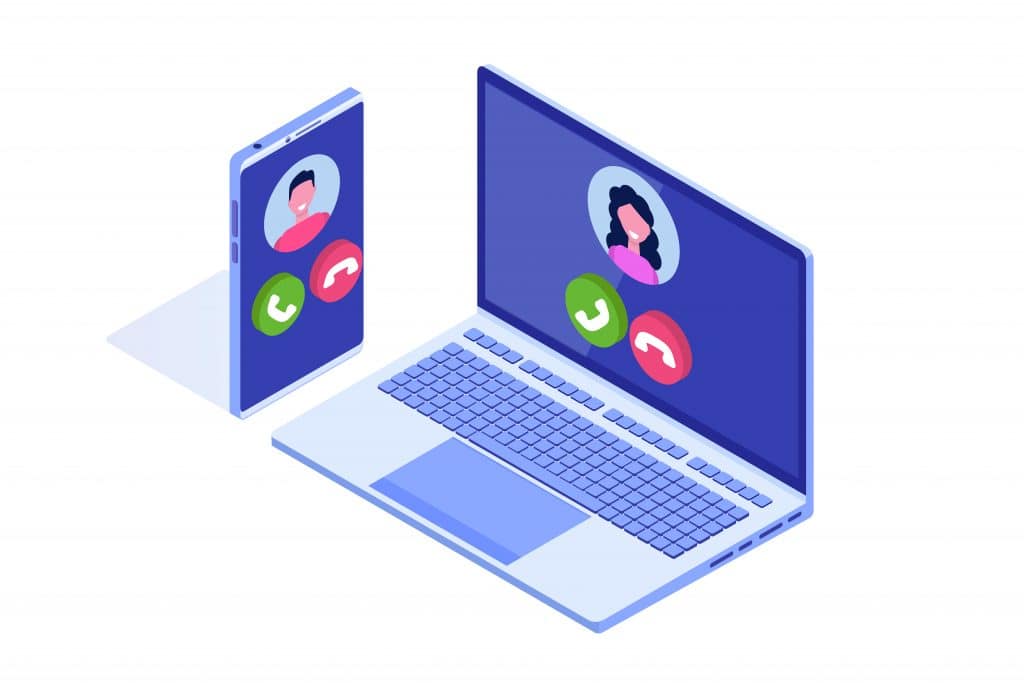 Need Digital Marketing or Internet Hosting?
Check out our sister company iOnline for all your online needs!