Need a business-grade Email platform?
Microsoft's Cloud-based Business software solution that brings your team together.
Migration services to Microsoft 365
IT Leaders have extensive experience in helping businesses through the transition of a Microsoft 365 migration, allowing them to leverage the capabilities of the most successful office suite in the world by ensuring fast Microsoft 365. From assessment to preparation, and from execution to support for post-migration, we provide end-to-end Microsoft 365 implementation services for our clients.
Moving to Microsoft 365 comes with a number of challenges itself. With great success, we handled every one of the challenges. We have helped our clients migrate to the following:
Email to Microsoft 365,
Migrate SharePoint to Microsoft 365
Migrate Exchange 2010 to Microsoft 365
Migrate Outlook to Microsoft 365
Migrate Gmail to Microsoft 365
Migrate google G-suite to Microsoft 365
Why Migrate to Microsoft 365?
Benefits of choosing Microsoft 365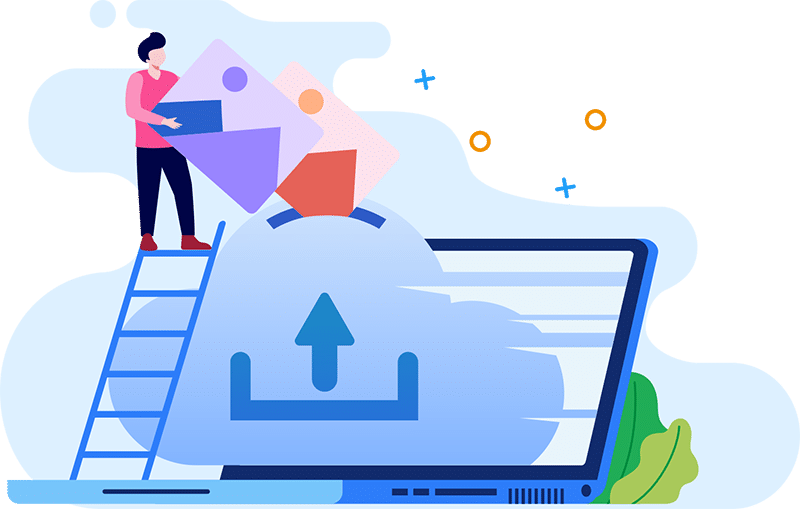 The IT Leaders Microsoft 365 Migration Service includes:
Find out how the experts at IT Leaders can help your business
IT Leaders is a Microsoft Silver Small and Mid-market Cloud Solutions partner. Our migration services remove the burden and confusion from switching to Microsoft 365. We manage the entire process from beginning to end, working with you to transfer your files securely to a new, stable, high-performance Microsoft 365 tenancy from traditional email environments.
You can be confident that your data will be migrated safely and correctly into Microsoft 365 by using IT Leaders migration services. Together with you, we will do the heavy lifting to achieve an outcome-focused migration successfully.
Our experts will listen to your needs and help you select the best migration strategy. We then address e-mail and/or file migration requirements, create a strategy and then execute.
We set up the new Microsoft 365 tenant including configuring the domain name, user accounts, email services, issuing licences, additional mailboxes & creating distribution groups.
We understand how critical an organisation's e-mail is. Our mail migration process gathers information from Outlook, Gmail, IMAP or POP3 accounts and migrates to your new Microsoft 365 environment. We can also reconfigure and upgrade Outlook to provide a virtually hands-free migration.
Moving files to SharePoint Online or OneDrive for Business is a smart way of making sure files can be accessed on almost any computer anywhere. We help transfer the files from their original file shares, document management environments (including SharePoint) or original SharePoint Online and OneDrive environments on the premises. First, we do an evaluation on the current data stores, provide a report, develop a plan to migrate as required.
Microsoft 365 is a cloud-based subscription service that brings together the best tools for the way people work today. By combining best-in-class apps like Word, Excel and Outlook with powerful cloud services like Exchange Online, OneDrive and Microsoft Teams, Microsoft 365 allows staff to connect and collaborate on any device from any location.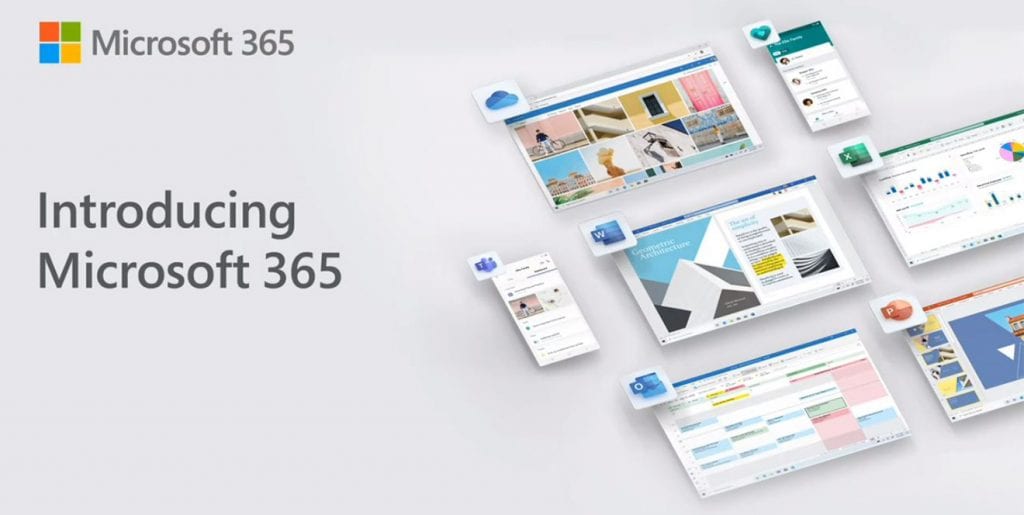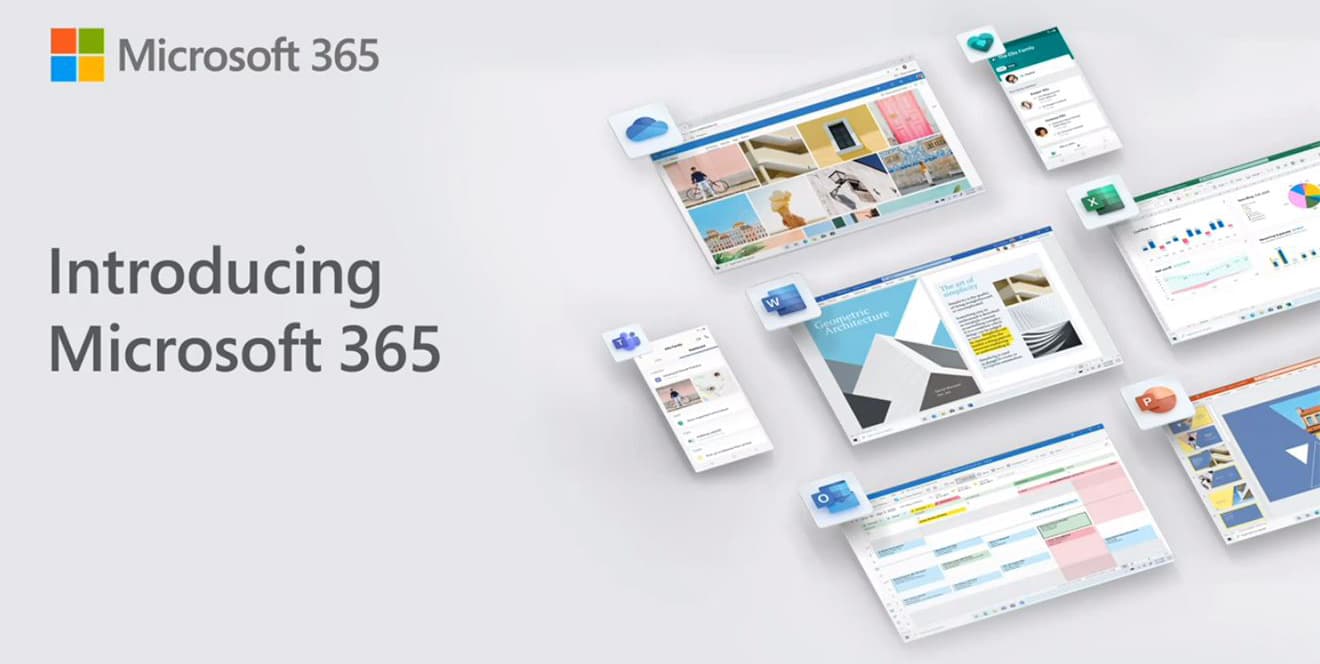 A popular choice among clients, it's a subscription-based service that offers a wide range of applications and services that will help you to increase your team productivity.  Primarily Microsoft 365 can replace your current email system; migrate from POP email, Google Mail, Exchange Server or any other mail platform. Microsoft 365 can be accessed from anywhere at any time. Microsoft 365 is also great for businesses that aren't ready to move their on-premises file structure to the cloud but want to equip their staff with collaboration and productivity tools. If you are looking to either replace or implement a new intranet system, Microsoft Office 365 is a popular choice among businesses. 
Microsoft 365 is a complete solution for your business that will help you achieve business goals and keep your data secure.  
Microsoft 365 business is more than just applications, Microsoft promotes a creative and collaborative environment with enhanced security.  
Microsoft 365 allows you to run your business from the cloud, marking an end to days when you need to spend tens of thousands upfront for an onsite server and software. 
Ready to migrate over to Microsoft Office 365?
Please fill out the form below and a member from our friendly team will be in touch.
Frequently Asked Questions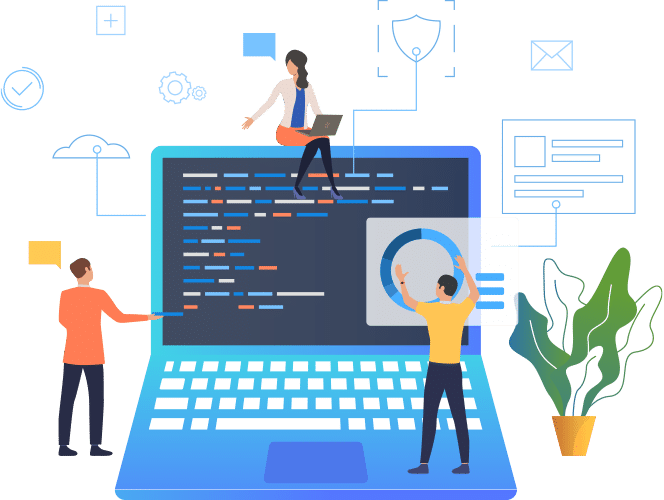 What is included in Microsoft 365 Business?
There are 3 tiered solutions with different inclusions in the Microsoft 365 Business Suite 
Business Basic

 – This includes web & mobile versions of office applications, e-mail & calendar hosting services, file storage & team collaboration software.

 

Business Standard

 – All the benefits of the Basic package with the added bonus of having the latest version of Office installed on your desktop computer & Microsoft Bookings which allows your customers to schedule and manage appointments directly with you.

 

Business Premium

 

–

 

Same inclusions as previous 2 packages with additional Advanced Security & Device management 

solutions

 
How do I switch from Exchange or Hosted E-mail to Microsoft 365?
The easiest way to switch from your existing mail service to Microsoft 365 is by having IT Leaders perform a mail migration for you.  
What is an Microsoft 365 migration?
A Microsoft 365 is the process in which we will take your existing hosted e-mail solution & migrate all mailboxes, configuration & data to a new cloud-based hosting platform provided by Microsoft. 
Why would I want to migrate to Microsoft 365?
How long does it take to migrate to Microsoft 365?
The length of time required to complete a migration depends entirely on a few key factors. 
Size – This includes how many mailboxes & how large the mailboxes are 

 

Complexity – How many custom permissions, rules, 

forwards

 or any additional requirements are needed?

 

Misc. – Things such as the format the current mail is in (POP, IMAP, Exchange) Whether it is hosted entirely online or physically on machines at your office & how fast your internet connection is.

 
These all play a pivotal role in determining exactly how long any given migration will take however we can take all this in to account when scoping out the project and give you an exact cut over date that suits you which will involve extremely minimal downtime for you and your staff. 
How much does it cost to migrate to Microsoft 365?
We have packages for small to large businesses starting at $495ex for a 5-user office.  Please get in touch with our friendly team so we can determine which fixed price migration solution is best for you.